Collapsible Breaching Tools Kit by Rapid Assault Tools, USA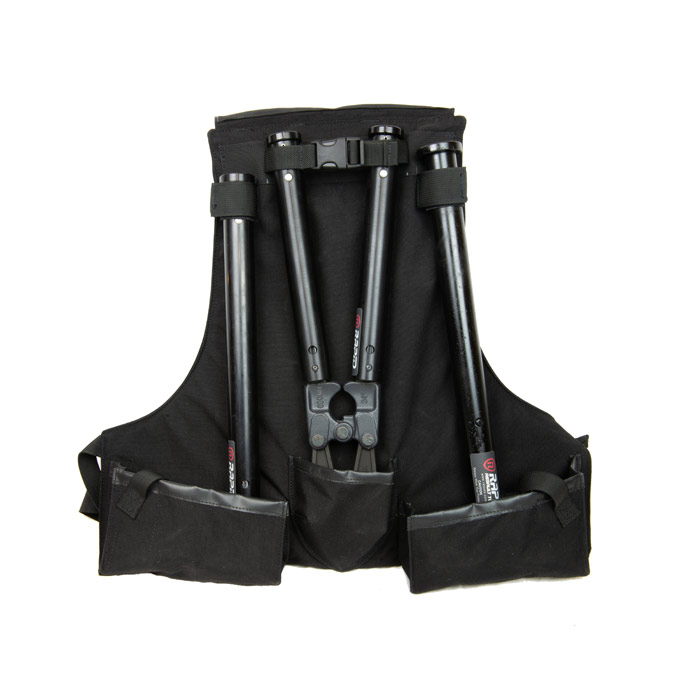 Kit includes
Collapsible Pry Bar
Collapsible Bolt Cutter
Collapsible Sledge Hammer
When closed, each tool is only 19 inches long
When opened they lock to a full 30″ for maximum leverage and safety
Collapsible Maul by Rapid Assault Tools, USA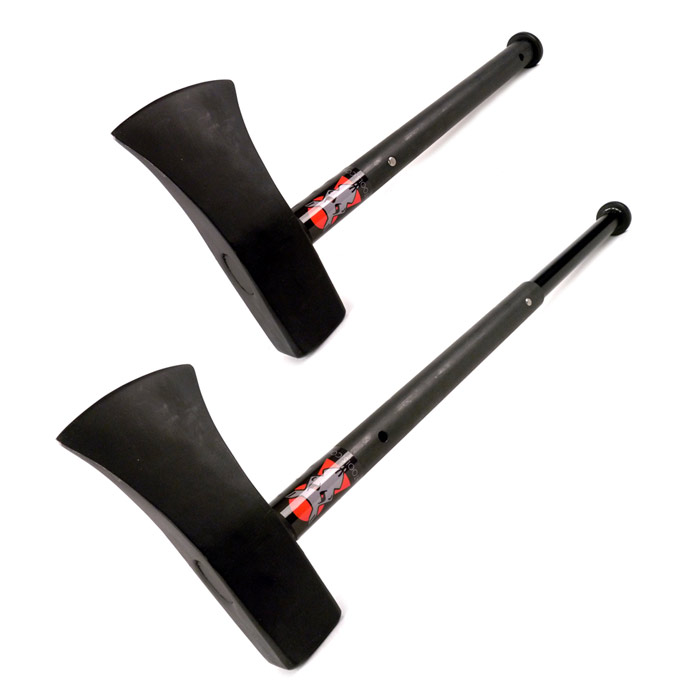 The Collapsible Maul is a forged steel head battle axe made in the USA.
Built with versatility in mind
8 lb. forged steel splitting axe & sledgehammer head combo
Extends from a compact 19″ to a powerful 30″ for maximum force
Tactical black
Collapsible Bolt Cutter by Rapid Assault Tools, USA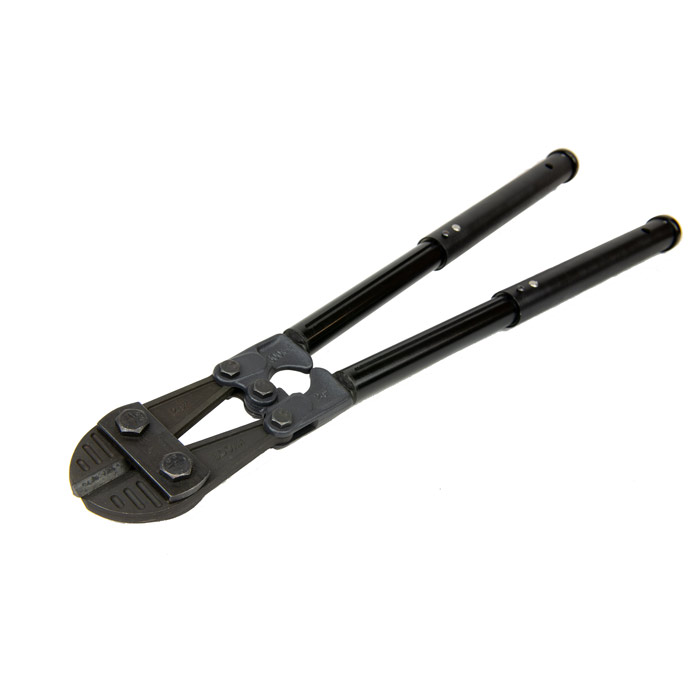 Padlocks and bolts cut with ease when you extend this cutter from 19″ to 30″.
Handles fold open quickly and lock into place automatically
Adjustable cutting head for perfect alignment
Cutting capacity: 3/8″
Tactical black
Collapsible Sledgehammer by Rapid Assault Tools, USA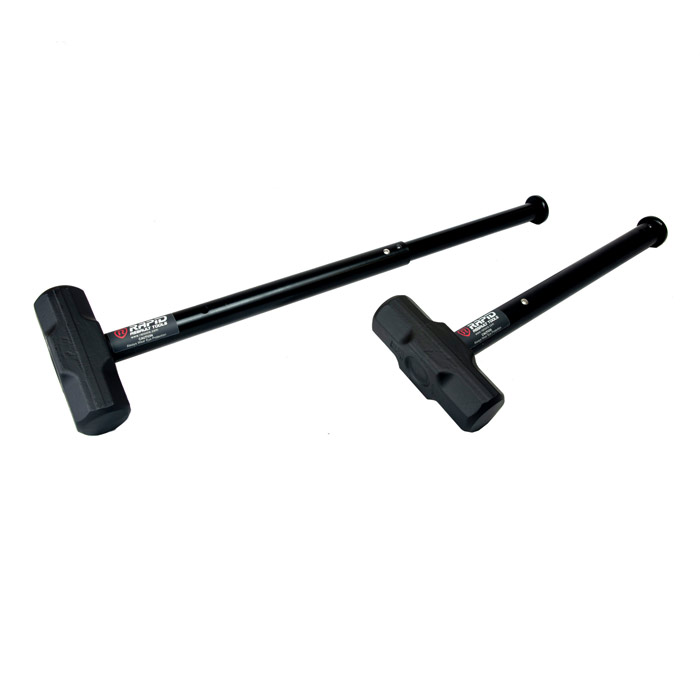 Collapsible Sledgehammer is produced in the USA and includes:
8 lbs (10 lbs head is available)
Anodized tactical black handle
Telescoping handle locks in open and closed position
Overall length: 19" collapsed; 30" extended
Weight: 9 lbs
Collapsible Pry Bar by Rapid Assault Tools, USA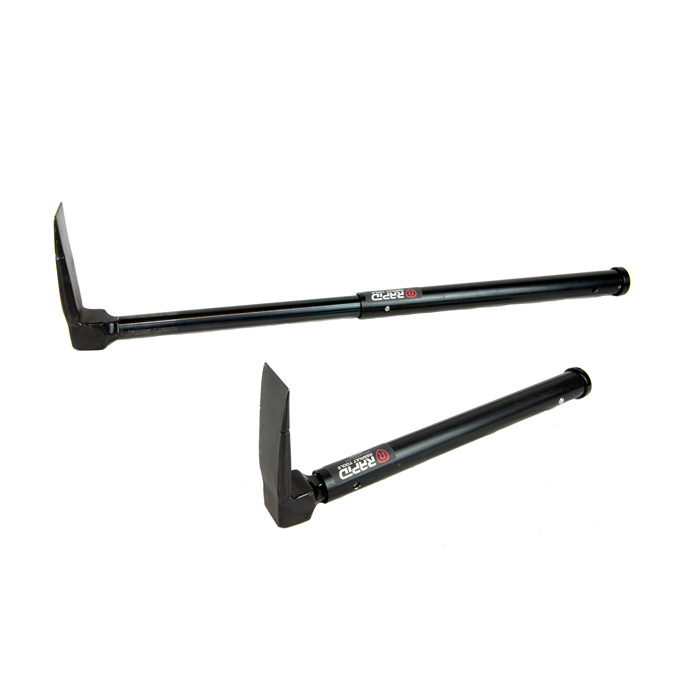 This super strong alloy steel folding pry bar is only 19″ when folded and quickly opens and locks to a full 30″ length.
Industry's only folding halligan bar allows for ultra-compact storage and transport
Spring loaded lock instantly locks the bar into the straight position, ready for use
Finish is tactical black and weight is 5.5 lbs
X-RatRake™ by Rapid Assault Tools, USA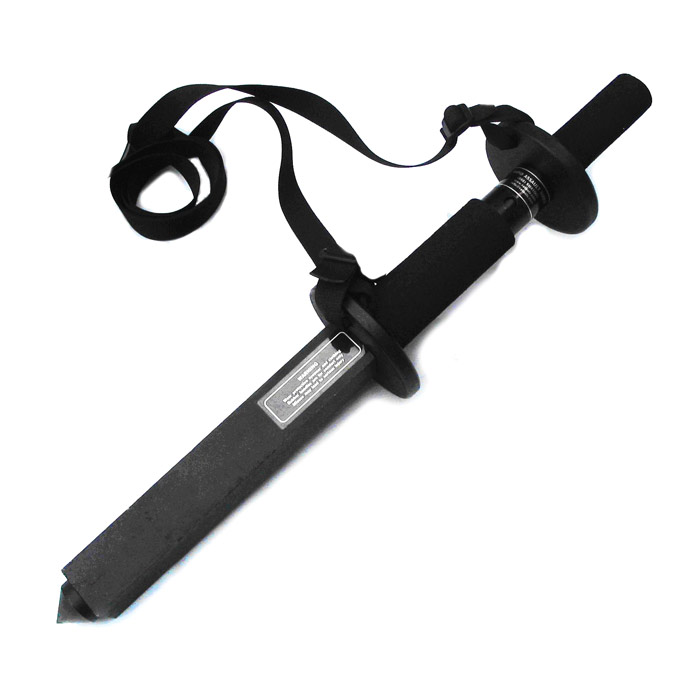 Developed with LAPD, this tools is essential for quick access to car and building windows.
Hardened steel point shatters glass with little effort
Square steel rake shaft rapidly removes glass shards
Compact at 21″ and quickly opens up to 30″ to deliver the maximum punch
Two large hand shields protect operator
Tactical black. 6 lbs
Collapsible Breaching Kit and Ram by Rapid Assault Tools, USA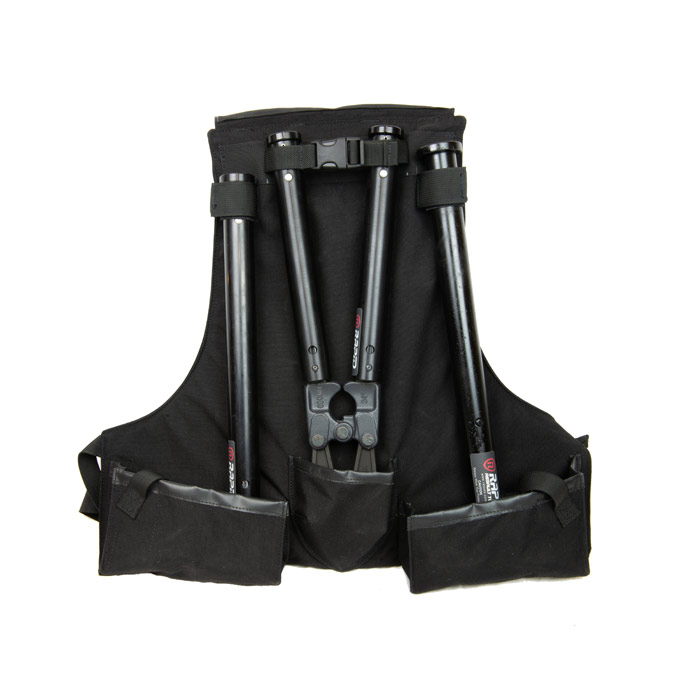 This is a Collapsible Breaching Tool Kit and Ram version of our high performance mechanical breaching kit and includes:
BR35 Single Handled Battering Ram or BR35-2 Door Breaching Battering Ram
Extendable Sledge Hammer
Extendable Bolt Cutter
Extendable Pry Bar